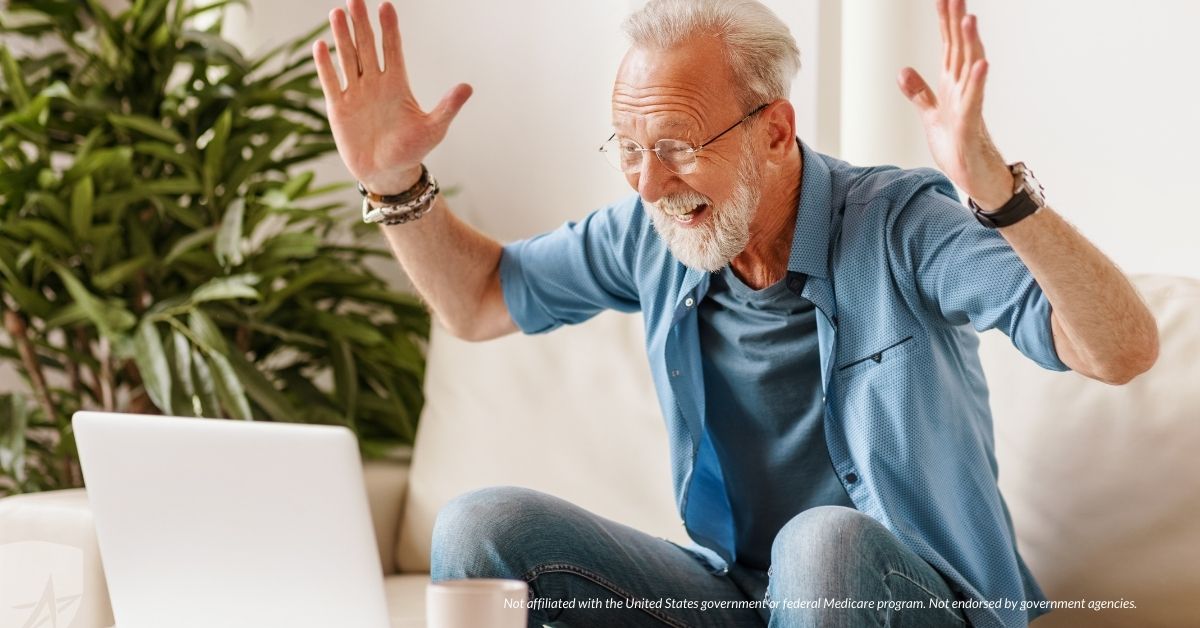 Whether you're on a limited income, or just trying to justify how much you're paying for your Medicare Advantage plan, we all want to get the most out of our health care plan. Every plan comes with a lot of information and explanation about its benefits, and it can be overwhelming to drill down into these documents to find useful savings, discounts, and benefits.  In this article, we're covering some of the resources and features to take advantage of to really get the most out of your plan.
Understanding Medicare and Finding the Right Plan.
The first step in saving money on your Medicare plan is making sure you have the right plan to suit you needs. The price and coverage of Medicare plans may vary widely and knowing what's covered under Original Medicare (Parts A & B) vs Medicare Advantage plans that can include dental, vision, hearing, and other services to help coverage gaps. So, because of this, you may find yourself in a situation where you may need a more expensive plan, but the services it covers will save you more money over the entire year.

However, supposing you've already chosen your plan, don't worry, we're just getting started with the many ways to save.

Plan Your Entire Year of Health Care Costs
As discussed previously, the coverage you pay extra for could save you more money over the year. So, it's important to take all your yearly health care expenses into account when trying to save money on costs. These costs can include Medicare premiums; your copay, deductible, and coinsurance rates; and other health services you may use throughout the year.

Medicare part B will cover 80% of copays for medical service, doctor visits, and the like without an out-of-pocket limit. Medicare Advantage plans, on the other hand, will have their own copays for medical and hospital services, but these plans must have an annual out-of-pocket cap. After this point the plan will cover 100% of all additional costs for covered services.

This out-of-pocket cap could be the deciding factor on which type of plan may save you the most annually.

Save on You Prescription Drug Benefits
Whether you're getting a stand-alone Medicare part D plan, or a Medicare Advantage plan the covers your prescriptions there are a handful of steps you can take to save on your overall prescription costs annually.

First and foremost, check your plans formulary. Most plans will have prescriptions divided into 5 tiers – preferred generic, generic, preferred brands, nonpreferred and specialty drugs. If you find a preferred/generic drug for your condition on a lower tier than your current prescription, talk to your doctor if it would be appropriate to switch.

Second, your plan may have a list of 'preferred' pharmacies. You'll likely have to pay less in general by sticking to these locations. If you find it difficult to make it to your plan's preferred pharmacies, this next tip is for you.

Finally, some plans may include home delivery option. It may be counterintuitive but having your prescription delivered to your house may save you money in the long run. As a 3-monthly supply delivered to your home can cost less than getting the same supply from your local drug store.  

Keep an Eye Out for Those Extra Plan Discounts
Some Medicare Advantage Plans can include additional discounts such as vitamins, hearing aids, and fitness programs. If you find you need a little extra assistance sticking to a healthier lifestyle, quantifying your saving by utilizing these plan benefits may be just the motivation you need to keep going.
Take a Look at What's Comes Free with Your Medicare Plan
As a Medicare Beneficiary you have a wide variety of preventative screenings, vaccines, and counseling available to you at no costs. This includes your yearly "Wellnes" visit; tobacco use cessation counseling; Cardiovascular, Depression, and Diabetes Screening; and shots ranging from COVID-19 Vaccines to Hepatitis B.

In fact, if you are new to Medicare, you can get a "Welcome to Medicare" preventative visit at no cost to you within the first 12 months. There are certain conditions where coinsurance may apply, check out this page for more details

Explore Money Saving Programs
Those with limited income have available to them the Medicare Savings Program which helps cover Medicare Part B Premiums and some deductibles and co-payments. Eligibility can vary from state-to-state, but some states (Connecticut, Delaware, and New York) have no limit on assets.

If you qualify for the Medicare Savings Program, you also automatically qualify for 'Extra Help,' which helps with your Medicare part D drug costs.

Advocate for Yourself and Gather Some Allies
When your quarterly Medicare summary notice comes in, review it for any claims that may have been denied. Then call your provider as often times the problem is as simple as human error in entering the wrong billing code. If this is not the case, you can consider filing an appeal. Instruction can be found on the last page of your Medicare summary notice.

We understand that this can be a daunting task, but you can find help from State Health Insurance Assistance Program, Your Doctor, or patient advocacy groups. As always, we are here to help as well and you can contact us anytime for questions, and assistance.
This list is by no means exhaustive, and your plan may have even more useful cost-saving benefits. For more information or questions on how you can really get the most out of your plan, reach out at any time for questions, quotes, or assistance.
The post Making the Most of Your Medicare Plan: Know Your Benefits and Save Money appeared first on Trusted Medicare Answers.