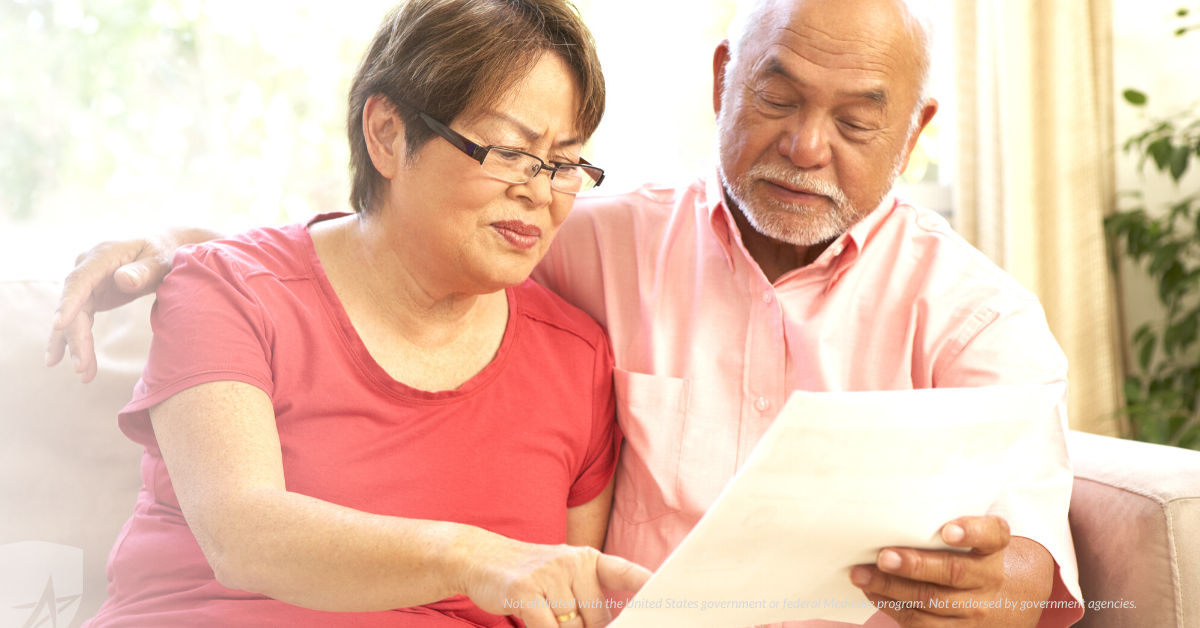 You know you have to enroll in Medicare when you turn 65 in the United States. What you might not know is how much Medicare health insurance costs. There are premiums, standard coinsurance amounts and deductibles for most parts of Medicare. Read on to learn more about how much Medicare costs.
Is Medicare Free?
Medicare is a federal health insurance program for people 65 and older in the U.S., and for some people with certain health conditions. It is not free, and it does have standard costs associated with it.
You can enroll in Medicare a couple of ways – through Original Medicare, with Parts A, B and D (and possibly a Medicare Supplement), or through Medicare Part C, which is also called Medicare Advantage.
This article outlines the standard costs for Original Medicare in 2021, according to the Medicare.gov Medicare costs at a glance. If you enroll in Medicare through Medicare Advantage, costs vary by plan and may be either higher or lower than your costs in Original Medicare.
Is there a Monthly Premium for Medicare?
The different "parts" of Medicare have different monthly premiums. Most people do not have to pay a premium for Medicare Part A, as long as you paid Medicare taxes for at least 40 quarters (10 years). If you did not pay Medicare taxes for at least 40 quarters, you will have to pay a monthly premium for Part A, either $471 or $259 each month depending on how long you paid taxes. Medicare Part A helps to cover hospital care, hospice care and some home health care.
Medicare Part B has a standard monthly premium starting at $148.50 per month, and varies based on your income. Most people pay the standard Part B premium, which helps to cover medical care from doctors, specialists and outpatient centers. You also have deductibles and coinsurance on both Medicare Part A and Part B, as discussed next.
Medicare Part D for prescription drug coverage has monthly premiums that vary based on your plan and income.
What About Deductibles & Coinsurance for Medicare?
Original Medicare Parts A & B have standard deductibles for each benefit period. In 2021, the deductible for Medicare Part A is $1,484, mainly applicable for hospital inpatient stays. You have standard coinsurance amounts that must be paid for hospital stays longer than 60 days and skilled nursing facility stays past 20 days as well.
Medicare Part B has a standard deductible of $203 per benefit period in 2021. After you meet your Part B deductible, you typically then pay 20% of the Medicare-approved amount for most doctor services, outpatient therapy and durable medical equipment (Dme). There are also copayments for certain medical services you can receive under Medicare Part B.
The deductibles, copays and coinsurance amounts vary for Medicare Part C and Part D plans. Look for plans in your area that provide the coverage you need, and then you can confirm the costs for those individual plans.
Can I Get Help Paying for Medicare Costs?
There are several ways to get help paying for Medicare health insurance costs if you have limited income and resources. You can apply for Extra Help for Medicare Part D (prescription drug) coverage costs, and apply to get help from your state to pay Medicare premiums with Medicare Savings Programs (MSP).
You can also see if you qualify for joint federal/state aid from Medicaid, to help cover medical costs and get access to benefits not normally covered by Medicare, such as nursing home care and personal care services. Some states and health plans are even starting to offer joint Medicare-Medicaid plans, to help make it easier for dually eligible individuals to get the healthcare services they need.
Some individuals might be able to get Supplemental Social Security Income (SSI). SSI benefits are different from Social Security retirement or disability benefits.
If you are unsure about your Medicare plan costs, talk to a local senior health plan advocate. They can help you free of charge to review your Medicare plan, benefits and costs, so that you can have a better understanding of your Medicare costs with premiums, copays and coinsurance amounts. They can also help guide you if you want or need to make any changes to your Medicare plans, so that you can have the coverage you need at costs you can afford.
The post How Much Does Medicare Cost? appeared first on Trusted Medicare Answers.